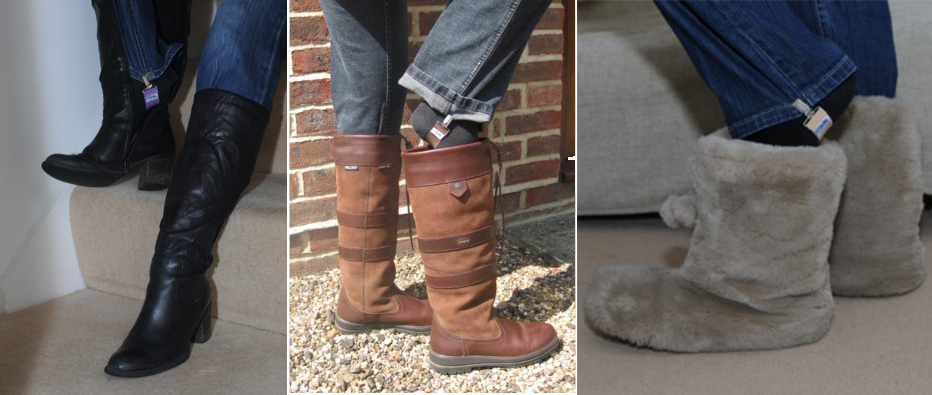 Do you find it annoying when your jeans ride out of your boots?
Is it uncomfortable when you fold your jeans and put a sock over the bottom to keep them inside your boots?
Try Strupz – The New Jean Stirrup, designed to keep jeans / trousers retained neatly inside boots, making you feel comfortable and giving you a smarter appearance.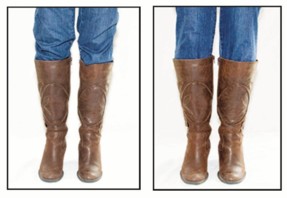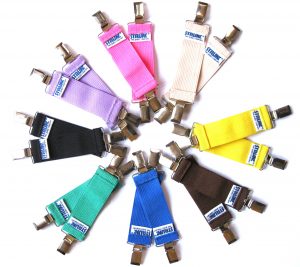 Available in 8 popular colours. Strupz appeals to all ages and both sexes.
Strupz enables you to retain a smart appearance when wearing any style of boots with skinny jeans or other styles of jeans or trousers.
Strupz are comfortable and unobtrusive. When attached to the front half of your jean legs, the clips sit comfortably below and forward of your ankle bone where you can't feel them.
Strupz is made of elastic with small metal clips which clip to the bottom of your trouser legs to form a stirrup.
To purchase Strupz, click to shop online.   To read the latest news articles click on Strupz in the Media
Packaging of Strupz – sold in Pairs